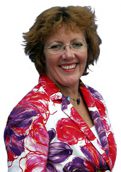 Ellen Davis-Meehan – Director
Email:   edm@keyinsights.com.au
Qualifications
Bachelor of Education (University of Sydney)
Master of Education Studies (University of Newcastle)
BACE Accredited Competency Based Trainer
Professional memberships
St James Ethics Centre
Australian Council of Social Services
Australian Business Limited
Newcastle Regional Chamber of Commerce
Hunter Business Women's Network (Exec.)
Kotara South Public School Council
Role in Key Insights
Managing Director and founder of the Company.
Competencies
Business management and development
Facilitation and consultation skills
Qualitative research design and implementation
Conflict resolution
Training design and delivery
High level communication and people skills
Professional experience
Ellen has extensive consultation, research and training experience in both the private and public sectors.
Ellen has managed major national and statewide research projects, organisational reviews, developed customised training and team development programs and has facilitated strategic planning processes for small business, large organisations and regional development bodies.
Ellen has contributed significantly to policy development in a number of forums and is a published writer. The Power of Positive Planning is a complete guide to strategic planning published by NSW Health and distributed by FSSA NSW.
Ellen has positioned Key Insights as a company devoted to excellence in service delivery and offers the extensive company Business Profile in support of this claim.