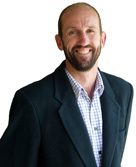 Stuart Davis-Meehan – Director
Email:   stuart@keyinsights.com.au
Professional memberships and community involvement
Australian youth policy and action coalition (national rep. board member, 1998)
Australian federation of youth sector training councils (inaugural convenor, 1991-1997)
NSW Youth Sector Training Council (Chairperson 1991-92, 95-97)
Hunter inter-departmental committee on youth affairs (founding member and chairperson in 1996)
Lower hunter health council (representative member, 1996-7)
Hunter regional youth health forum (inaugural chairperson, 1995-98)
Newcastle community arts centre (board member, 1998)
Australian business limited
Newcastle regional chamber of commerce
Role in Key Insights
Director and Financial Manager of the Company.
Competencies
Business management and human resource development
Facilitation and consultation skills
Community and youth sector management and development skills
Conflict resolution
Project management
High level communication and people skills
Professional experience
Stuart has extensive consultation, research and training experience in both the private and public sectors. He has been active in the community sector for over 15 years and has made major contributions to policy and practice in that field.
Prior to working with Key Insights Stuart was the Manager of Newcastle Youth Service with responsibility for an accommodation and education unit, a 24-hour counselling service and a streetworker outreach project. He has implemented many successful staff and volunteer training programs.
Stuart has managed major statewide research and review projects, developed customised training and team development programs and has facilitated strategic planning processes. He has contributed significantly to the philosophy and development of Key Insights.